Upcoming Events
Saturday, January 7: Advocacy Workshop
Effective Citizen Advocacy at the Legislature
Special Focus on the Budget and Taxes
Saturday, January 7, 2023, 10 am to Noon
Webinar on Zoom: the link will be sent to members by email.
Thursday, January 12: Legislative Prep
Preparation for our advocacy in the 2023 session. 6:30pm, Zoom, League members only
Tuesday, January 17: Legislature convenes at noon
Wednesday, February 15, 5:30: Legislative Reception
At the Rio Chama. Members only.
Thursday, February 16: League Day at the Legislature
Hear speakers, meet with legislators, have lunch with fellow League members in person at the Roundhouse and the NM State Land Office. Open to all.
Details and schedule: LEAGUE DAY AT THE LEGISLATURE, 2023.
Video: Independent Redistricting Commission
A 90 Second Video to Promote an Independent Redistricting Commission for New Mexico.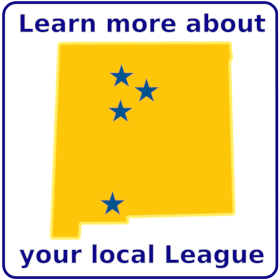 Join us!
LWVNM has four local Leagues:
You can join your local League (click on the links above), or join LWVNM as a Member at Large.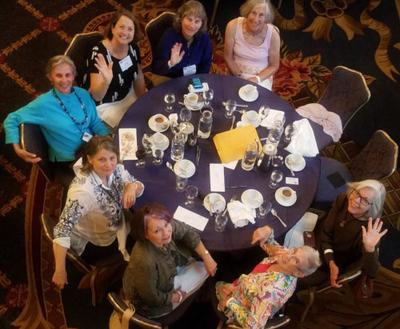 Current Activities
The LWVNM Legislative Prep presentation will be on Thursday, Jan 12, 2023, and is open to everybody. Watch the video from the last League Advocacy Workshop, January 2022.
The 2023 Legislative Reception and League Day will be Feb 15-16, 2023. For an idea what we'll offer, see 2022 League Day and Legislative Reception.
The League is leading the Fair Districts for New Mexico Project, promoting fair and transparent redistricting for New Mexico. Please visit the Fair Districts web site for updates. Or watch the 90 Second Video to Promote an Independent Redistricting Commission.
Our Action Committee monitors the legislature every year and advocates for bills on issues we've studied.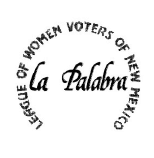 Latest La Palabra
The Fall 2022 La Palabra (PDF, 2Mb) newsletter is out.
President's Report; Action, Voter Services, Redistricting, Spend Nuclear Fuel Storage reports; Administration of Justice; Taxes and Budget; NM Listens; Reproductive Justice; Local League News.
Keep up to date by reading La Palabra!
For issues of La Palabra dating back to 2005, see the Newsletters page.
How to Contact Your Legislator
Want to connect with your legislator? See our page on Contact Info for New Mexico Legislators.
Want to reach NM's Congressional delegation? The Congressional toll-free number is 1-866-727-4894. Just ask for your representative or senator. Please remember that you are speaking as an individual and not for the League.