National Voter Registration Day
September 22 is National Voter Registration Day! Get the info. Get involved. Get Registered to Vote! And help people you know get registered, too. Get more information at NationalVoterRegistrationDay.org.
Money in Politics Study
The LWVUS Campaign Finance Position will be updated through a study and consensus process. Please see the calendar at your closest local League's website (link at left) to find out the schedule for the information and consensus meetings. While the public is invited to both events, only members can weigh in on the consensus questions.
Major topics being considered:
The rights of individuals and organizations, under the First Amendment , to express their political views through independent expenditures and the finance of election campaign activities: and
How those rights should be protected and reconciled with the interests set out in the current position.
The LWVUS MIP Committee has ready-to-use resources and strategies to help understand the current system of campaign finance regulation.
How to Contact Your Legislator
Want to connect with your legislator? We have Contact Info for all NM legislators.
Or you can call Congress directly. The Congressional switchboard number is 1-866-727-4894. All you need to do is call toll free and ask for your Congressman or Senator.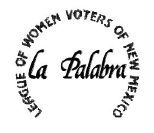 Latest La Palabra
The Summer 2015 issue (PDF, 1.5 MB) is out. Includes a Convention report; PNM plan for San Juan Generating Station; election modernization bill SB643; upcoming Charter School Regulation study and a summary of three completed studies on reducing alcohol-related deaths, land use, and mental health care services; a plan to examine how the Legislature operates and make it more open and publicly accessible; redistricting commission and the Santa Fe League; how better to promote local leagues; Board calendar 2015-16. Keep up to date by reading La Palabra!
For issues of La Palabra dating back to 2005, see the Newsletters page.
2015 Convention
Read about what happened at the 2015 LWVNM Convention in Albuquerque.
Action Page updated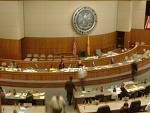 The Legislative Action page has the final tracking sheet of bills that League followed during the 2015 session. This list is downloadable and contains links to each of the bills on the Legislative website.
Other useful information on the Action page: notes and video from the December 2014 Lobbying Workshop, links to help you contact legislators, and MORE!

Sign the New Mexico Pledge
Common Cause New Mexico and the Foundation for Open Government have launched a campaign to illustrate the broad public support for policies that will address the harmful impact of money in politics and increase transparency. These are both major priorities of the League of Women Voters and we urge you to sign the pledge at: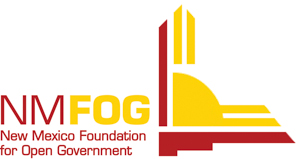 ---
About the League of Women Voters
The League of Women Voters, a nonpartisan political organization, encourages the informed and active participation of citizens in government, works to increase understanding of major public policy issues, and influences public policy through education and advocacy.
The League of Women Voters is strictly nonpartisan; it neither supports nor opposes candidates for office at any level of government. At the same time, the League is wholeheartedly political - working to influence policy through education and advocacy. It is the original grassroots citizen network, directed by the consensus of its members across the country.
Membership is open to all citizens of the United States, both women and men, who are 18 years or older. In New Mexico, there are four local leagues. All local members are automatically members of LWVNM as well as the national League of Women Voters of the United States (LWVUS). New Mexicans who do not live near any of the existing local leagues may join LWVNM as a member at large.
Find out more about us and check our calendar for upcoming events.